OVIC uses regulatory powers to promote fair public access to information while ensuring its proper use and protection.
Every year, we identify regulatory priorities that guide our regulatory action. These priorities reflect existing and emerging issues that we consider significant or require our attention.
Our regulatory priorities for 2020-21 are: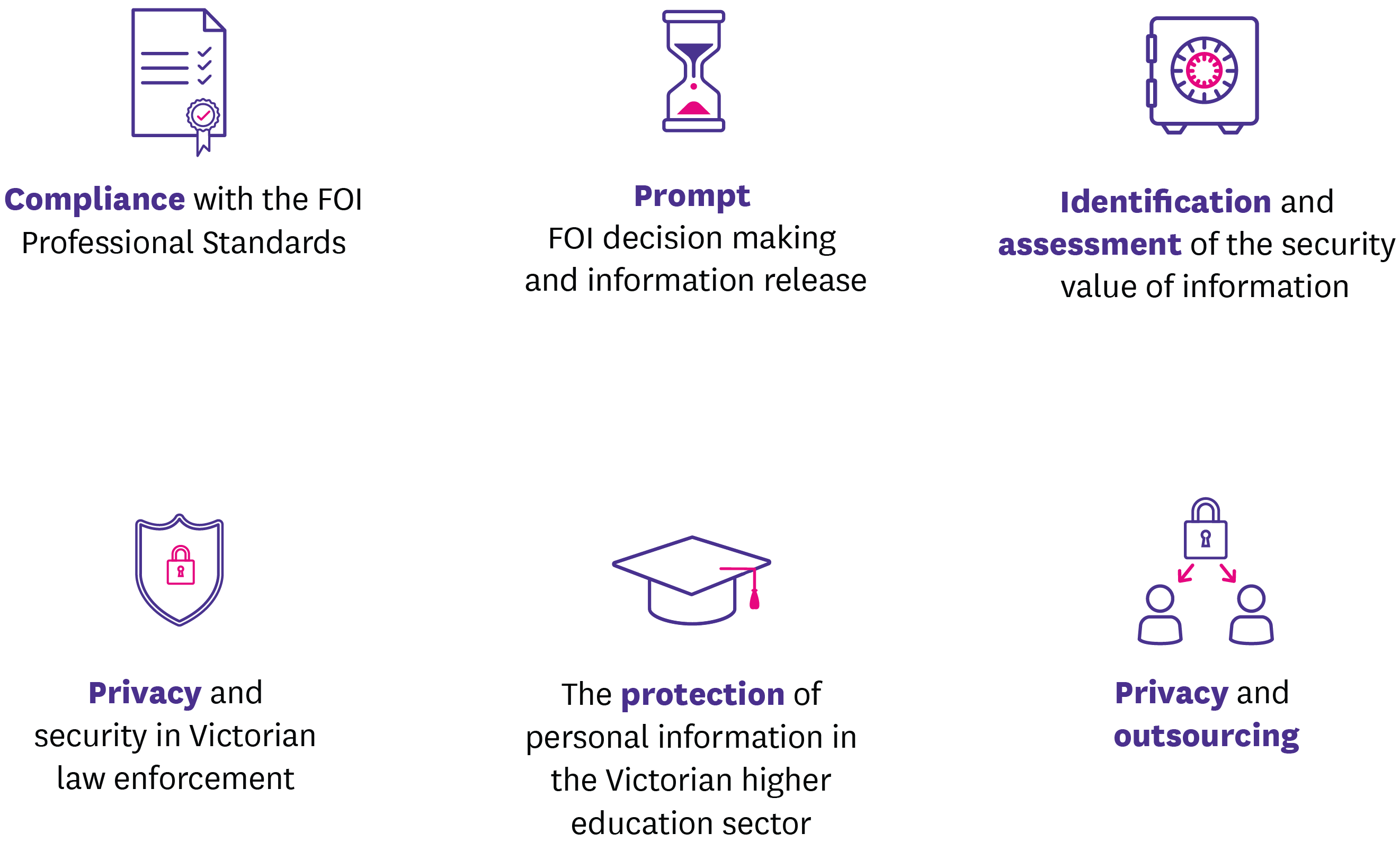 We will prioritise matters that relate to these regulatory priorities. We will also pursue other matters in accordance with our Regulatory Action Policy.