International Access to Information Day
OPEN BY DESIGN
International Access to Information Day (IAID) is celebrated annually on 28 September to raise awareness of the importance of open government, and the public's right to access government-held information.
This right to access information held by government is essential for transparent and accountable government in a democratic society, by promoting and facilitating greater public participation and scrutiny, and supporting better decision-making.
OVIC will celebrate IAID throughout the week from 27 September – 1 October, exploring the theme: Open by design.
Events
Monday 27 September
Launch of IAID 2021 – Commissioner's Address | 27 September, 10.00am – 10.20am
Tuesday 28 September
Lightning Talk: What makes a good FOI request? | 28 September, 11.00am – 11.40am
Office of the Information Commissioner Queensland: The 2021 Solomon Lecture | 28 September, available to stream from 9am
ICIC: The importance of independence and efficiency of oversight bodies & legal frameworks | September 28, 2.00pm – 3.20pm (UTC +02:00).
Wednesday 29 September
IAS: Breaking down the culture of FOI – Opportunities for change  | 29 September, 10.30am – 11.30am
Thursday 30 September
Lightning Talk: OVIC's role in promoting information access through the FOI Act | 30 September, 10.30am – 11.10am
InfoGovANZ Open Government: Contemporary opportunities & challenges | 30 September, 1.00pm – 2.00pm
Follow us on Twitter and LinkedIn for updates.
---
Agency resources
Animations
Access to information – information commissioners and ombudsmen across Australia have come together to develop a shared resource that highlights your right to access government information.
How to make an FOI request in Victoria
Understand how FOI officers can promote access to information – IAID 2020
Understand how Victorian public sector staff can help promote access to information – IAID 2020
---
Supporting materials
---
Email signature

Download the IAID email signature
---
Social media images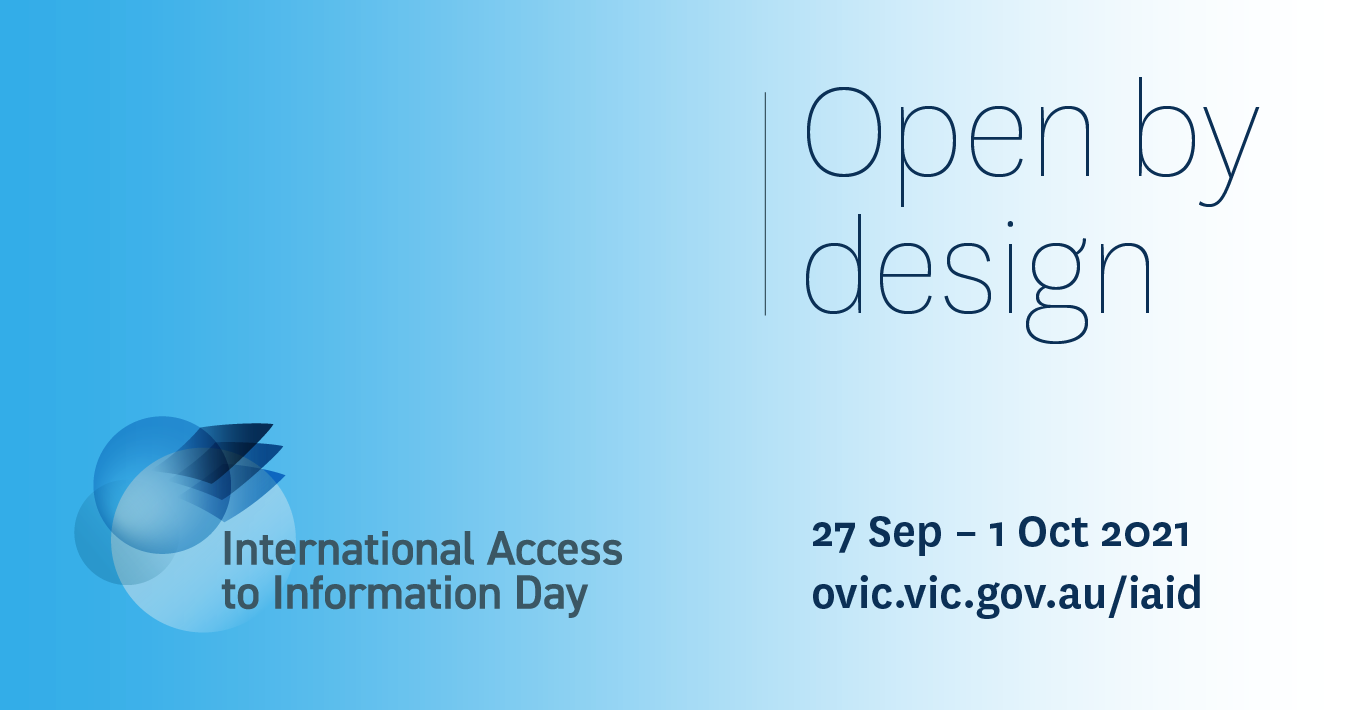 Download the IAID social media image – 1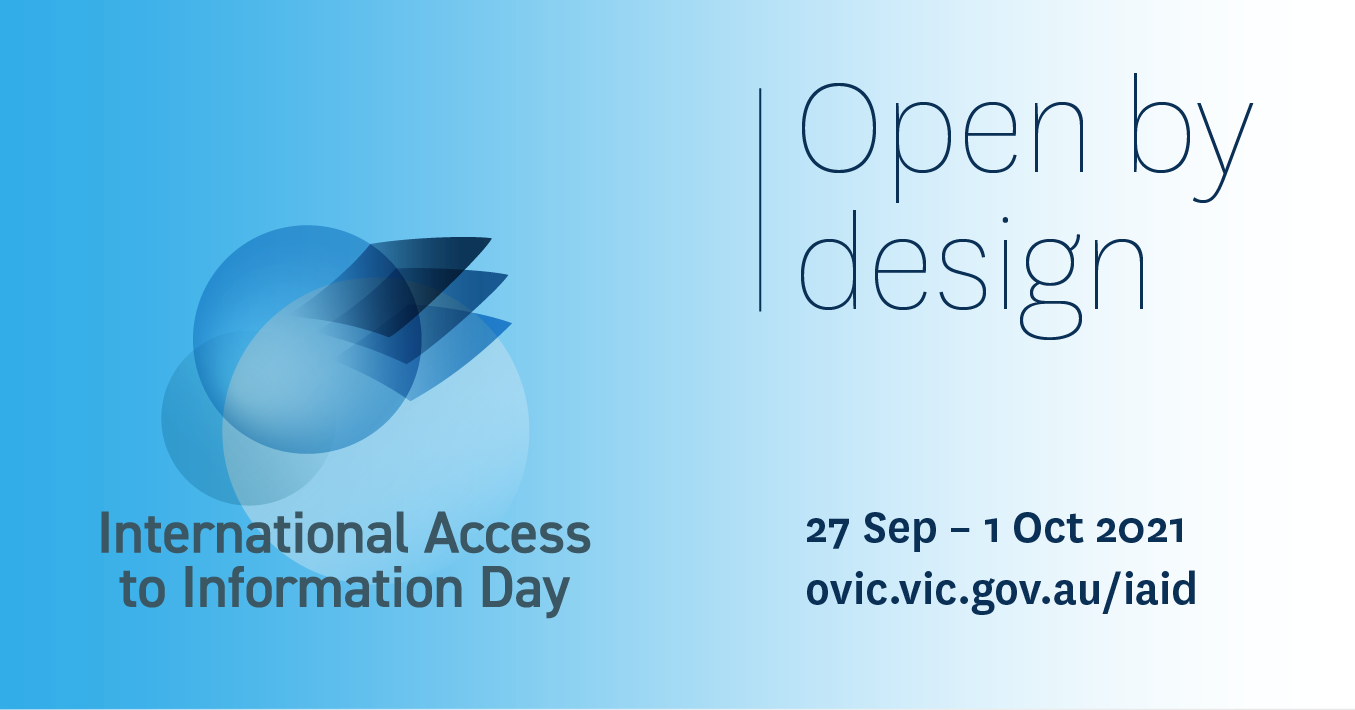 Download the IAID social media image – 2
---
Poster
---
Web banner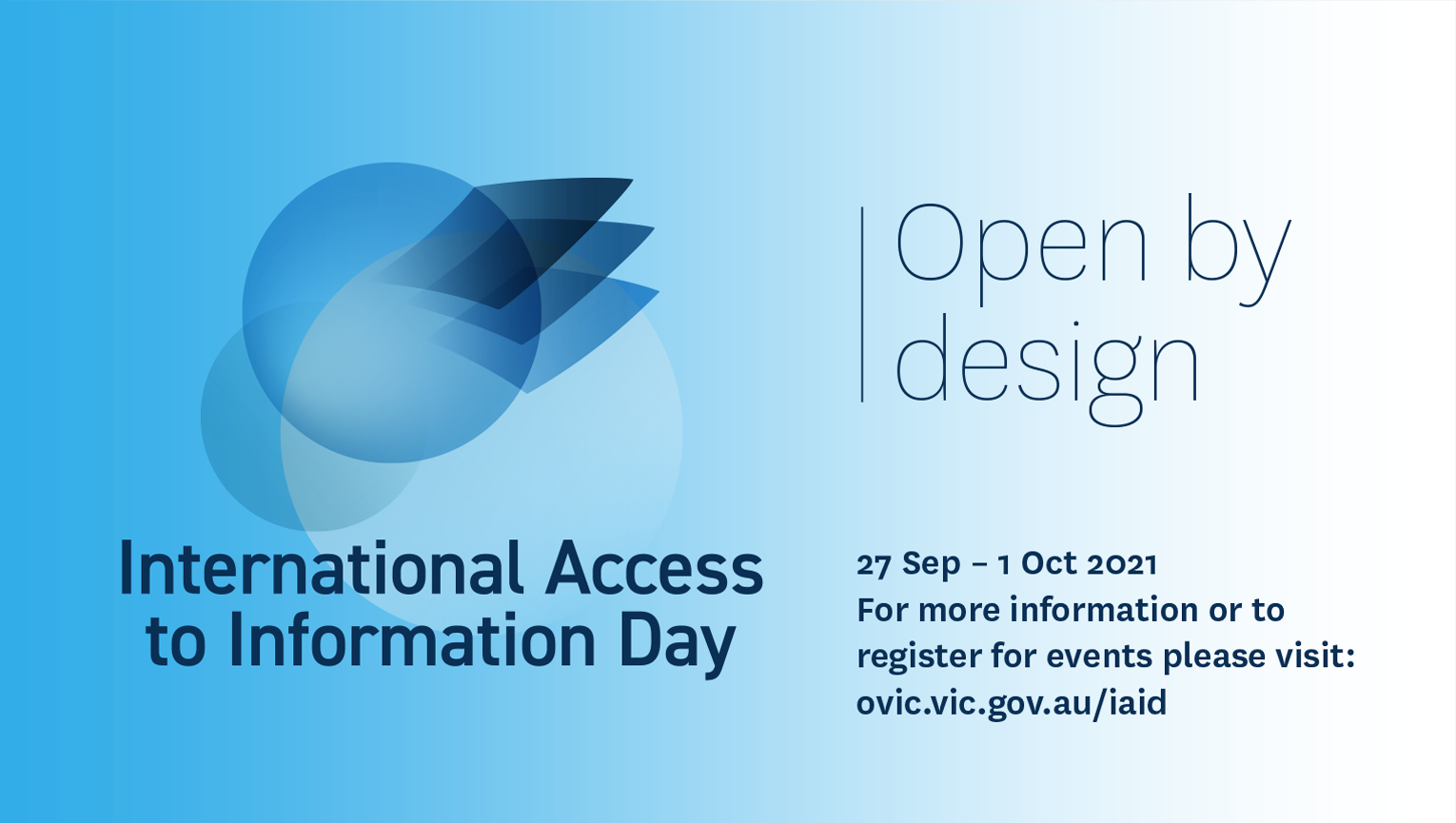 ---