Celebrating the 40th Anniversary of the FOI Act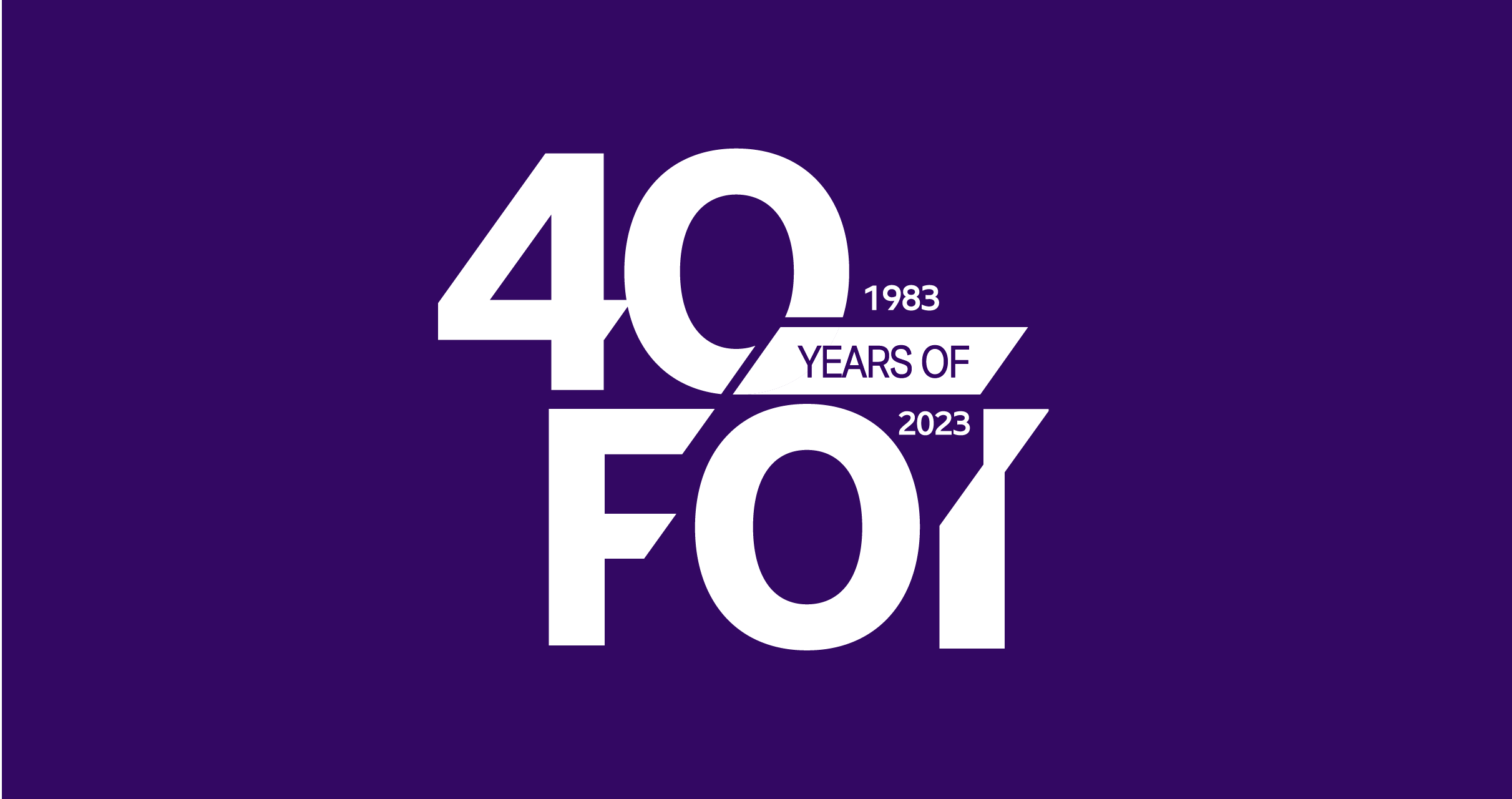 5 July 2023 marks the 40th anniversary of the Victorian Freedom of Information Act 1982 (Vic) (FOI Act).
The FOI Act sets out the public's right to access documents held by Victorian public sector agencies and Ministers. The purpose of the FOI Act is to extend as far as possible the right of the community to access information held by the Victorian Government.
Victoria was the first State or Territory, and the second Australian jurisdiction after the Commonwealth, to enact FOI legislation, making it the oldest State or Territory-based FOI Act in Australia.
FOI legislation is essential to our democracy in that it promotes greater government transparency and accountability and enables the public to better understand the decision-making processes of government. It does this by giving any person the right to request access to documents held by Victorian government agencies and Ministers. It also gives each person the right to request access to, and correction of, information that concerns them and is held by the government.
Three key principles guide the FOI Act:
members of the public have a right to know what information is contained in government records about themselves;
government that is open to public scrutiny is more accountable to the people who elect it; and
when people are informed about government policies, they are more likely to become involved in policymaking and in government itself.
Milestone celebrations: keynote event
Later this year in October, OVIC will host an event to mark this significant milestone, celebrating four decades of transparency, accountability and the right to information. This event will be held to coincide with International Access to Information Day (IAID) celebrations.
Further event information will be added here, as it becomes available. Stay tuned!
Victorian Parliament's review of the FOI Act
While Victoria's FOI legislation is the oldest State or Territory-based FOI Act in Australia, it has not had a comprehensive review since it came into operation on 5 July 1983. A review of the FOI Act is essential to ensure it meets community expectations for accessing government-held information and responds to the ever-increasing digital nature of government.
On 20 June 2023 the Integrity and Oversight Committee (IOC) announced it will conduct an independent review of the FOI Act. We warmly welcome this review.  The review is due to be completed by March 2024 and will include public consultation.
The timing of this announcement is fitting as we celebrate this 40-year milestone of the Victorian FOI Act and seize the opportunity to generate participation in the IOC's independent review. We encourage everyone to have their say to stay up to date on the review's progress.
Terms of reference on the review and details about the Committee are available here.