Introduction to Privacy Awareness Week 2020
Privacy Awareness Week (PAW) is an initiative held every year across the Asia Pacific to raise awareness of privacy issues and the importance of protecting personal information.
In 2020 PAW will be celebrated in Victoria from 4 – 10 May 2020. The theme for PAW 2020 is Privacy – protect yours and respect others'.
We've developed a suite of digital resources for agencies to celebrate!
For updates on Privacy Awareness Week, follow us on Twitter and LinkedIn.
Launching Privacy Awareness Week 2020
To launch PAW 2020 Information Commissioner Sven Bluemmel gave a live streamed address on Monday 4 May at 9.30am on Periscope here.
Guest speaker and global privacy expert, Sheila FitzPatrick recorded a special presentation on the greatest risks to privacy today, the privacy challenges of technologies such as big data and AI, and privacy in the world of COVID-19.
On this page
Download and share OVIC's PAW animated materials
Download and share OVIC's digital resources
Creativity Competition
Links
Data breaches and you – what to do in the event of a data breach
Your privacy rights in Victoria 
---
Video/animated resources
---
Digital resources
Social media tiles for Twitter, LinkedIn or Facebook
Email Signature

Images for websites, desktop backgrounds and general use
Powerpoint / presentation slides (262KB .zip file)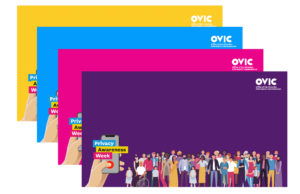 ---
Creativity competition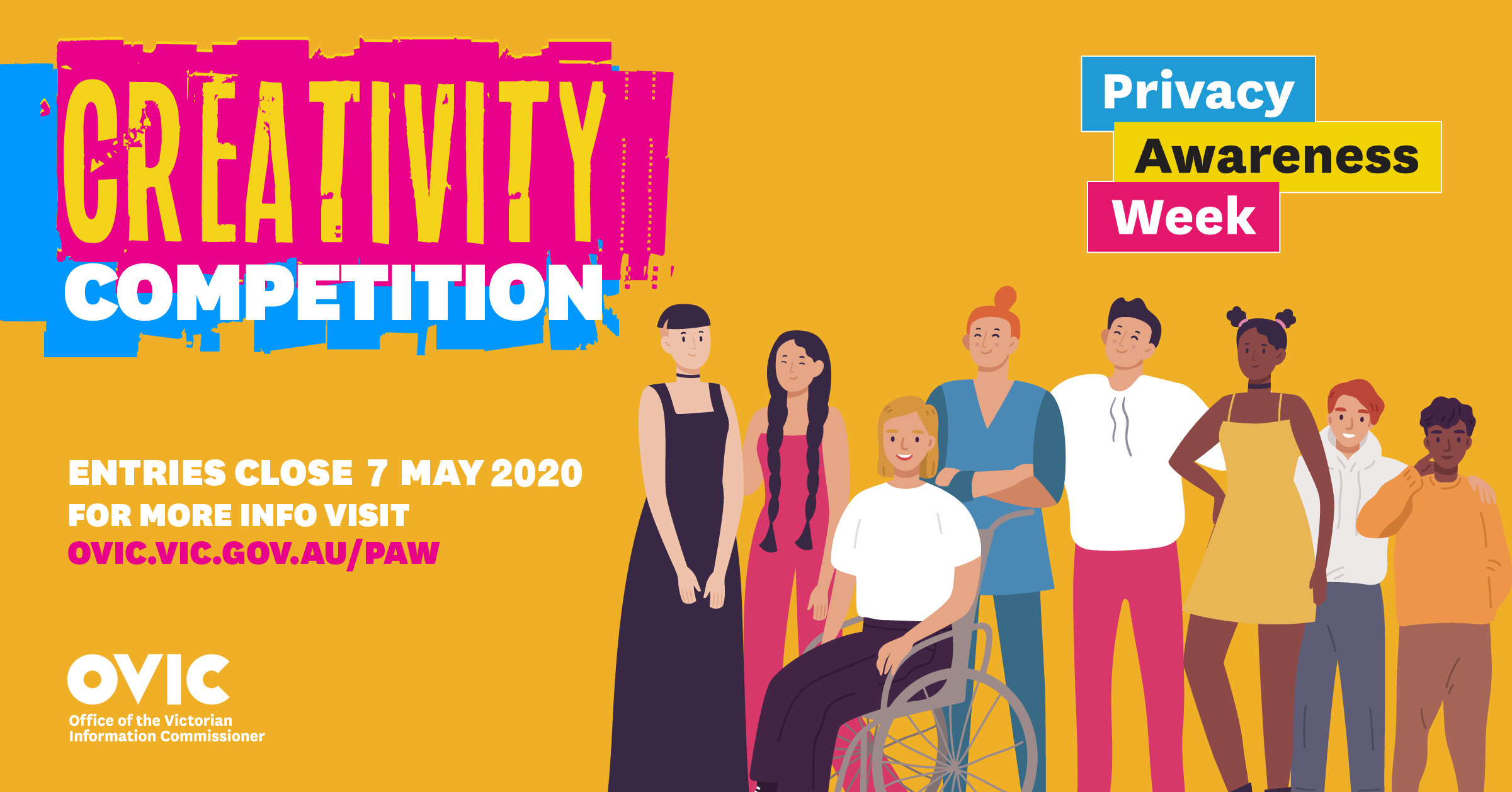 Here at OVIC, we think young people have a unique perspective on privacy.  As part of our PAW 2020 celebrations, OVIC's Youth Advisory Group held a creativity competition.
We are delighted to announce the winner of our Privacy Awareness Week creativity competition – Manahil, who wrote a great poem about privacy and why it's so important to protect. Congratulations Manahil!